Artificial Grass For Sport
Turftex ® is a proud installer of synthetic grass solutions for football fields, golf courses and other sports that require artificial turf. Our network of dedicated Distributors across the country prides themselves on professional installation services for your residence or commercial application. Turftex® leads the way in the artificial grass industry installing, FIFA preferred producer, Greenfields artificial turf, which is undoubtedly the best in synthetic grass available for sports.

HEAVY TRAFFIC FIBER
XP systems offer superior playing comfort with a natural appearance and soft surface for players. It is the most advanced fibrillated fibre currently available. XP is manufactured by means of a patented slit-film extrusion process involving a narrower fibrillated synthetic turf fibres. Designated a "long slit" or "parallel" type fibre, XP's unique properties result in a grass fibre with enhanced durability and increased comfort and safety.
TECHNICAL FEATURES
TenCate XP Blade
"Long slit" or "parallel" fibrillated fiber
Certified by FIFA and FIH
PLAYING CHARACTERISTICS
Extraordinary durable
High comfort and safety
Split resistant
Natural look (duo-tone)
Fibres especially developed to withstand frequent usage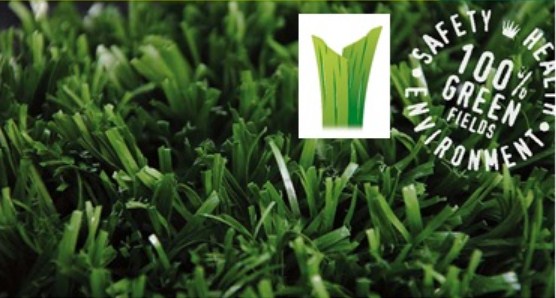 GreenFields Evolution fields combine the benefits of incredible wear resistance with a natural looking appearance, so it plays well and looks great for years to come. Our new updated product offers the best in class performance with outstanding playability and extreme resilience for high utilisation pitches.
The improved fibres based on a patented rhomboid shape remain upright giving consistent playing performance. When compressed the fibres twist rather than bending, meaning they continue to bounce back upright, even after extended Lisport testing.
GreenFields Evolution is available in two options, Pro and Elite; the Elite option offering strength and converage. GreenFields Evolution is perfect for amateur to professional clubs looking for the best bperformance from a tufted sports product with the reassurance of FIFA certifications.
Key Benefits
High resilience proven by excellent test results
Natural appearance due to the patented rhomboid shape
Robust evolution yarnideal for high utilisation pitches
Strong durability and outstanding split resistance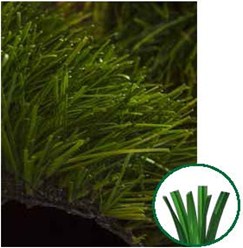 Most synthetic fields are installed without a shock pad. Fields with infill rely on infill for sport performance and playing comfort. But Infill moves, compacts, and reduces characteristics overtime resulting in hardening of fields. Shock pads do not move or compact and provide shock absorption regardless of infill movement.
---
A playing surface with a shockpad is:
Safer
Easier on joints and muscles
Reduces wear of the field
Features
TenCate Sine is a new innovative shockpad
Made of cross-linked closed cell polyethylene foam enhanced by a unique woven construction
Improved sports technical performances through engineered woven loop construction
Excellent drainage properties in vertical and horizontal directions through 3D open structure
Patented
Benefits
A unique new type of shock pad engineered for artificial turf
Strength and stability of woven fabric
Insensitive to temperature (no expansion) facilitates installation
Closed cell foam and open void structure, ensuring optimal vertical and/or horizontal drainage
Consistent Shock absorbency due to close cell
Lower ball rebound
1 Source component for TenCate "Total Solutions"
The special SINE-design ensures:
High shock absorption
Controlled deformation
Optimized damping
Lower ball bounce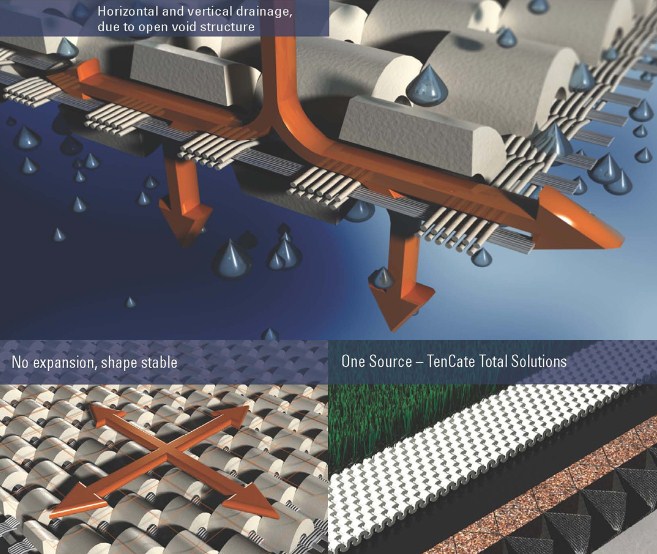 The construction of a traditional sub base holds the majority of the cost in a synthetic turf installation. The absence of environmental responsibility is due to the amount of excavation work and the transport of materials off and on the construction site, increasing the carbon footprint.
---
Issues with traditional base construction:
High cost: A traditional base often costs more than the turf
Big carbon footprint: Large amounts of CO2 are emitted
Installing the TenCate Accorder system ca solve these issues.
Tencate Accorder base construction
The TenCate Accorder geotextile stabilizes most soils effectively
A quality base can be built thinner, reducing excavation depth
65% less trucking to remove soils and bring in new aggregate
Less expensive types of soil can be used in the TenCate Accorder geoxtextile
TenCate Accorder is..
A base construction with existing materials
Using local available soil materials for filling pockets
Reducing Total Cost Ownership (TCO) and/or more value in the top layer
Patented
Benefits:
Cellular confinement with a fixed floor compartment
Lowering costs of installation
Extremely solid base
Lower CO emission
Often, local soils can be used
For traditional (vertical) and lateral drainage
Quick Installation
Extremely useful in areas where proper sub base material is not available
Strong but lightweight material
Easy to transport and handle
Suitable for sport, landscaping and geotextile
100% Recyclable
1 source – Component for TenCate "Total Solutions"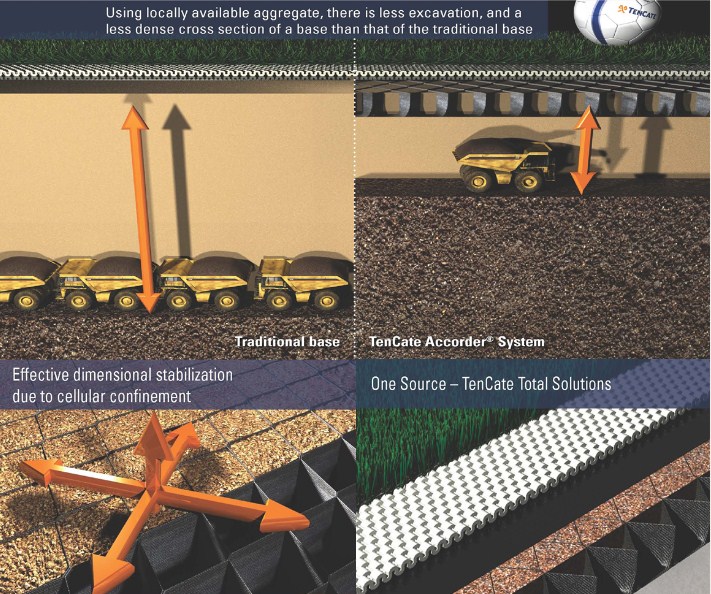 With the Evolution XQ, GreenFields offers arched fibres that closely resemble natural grass. Due to the TenCate XQ™ technology, the Evolution XQ turf systems provide resilience and strength at the same time whilst enhancing the playing performance. Click Model For Product Specifications: Evolution XQ 40, Evolution XQ 50, Evolution XQ 60, Warranty XQ
---
Enhanced Performance
GreenFields' Evolution XQ is a fibre with a shape that is quite similar to natural grass: arched with a durable backbone providing resilience and strength at the same time. The fibre polymer is based on TenCate XQ™ technology resulting in exceptional split resistance compared to conventional turf fibres. This combination of characteristics enhances the performance of the sporting surface in terms of ball roll, ball bounce, resistance, and sliding friendliness.
Technical Features
Arched monofilament fibres with a backbone
TenCate XQ™ polymer
Certified by FIFA and IRB
Playing Characteristics
Long-term performance
Exceptional split resistance
High resilience
Sliding friendly
Natural look
Great to play on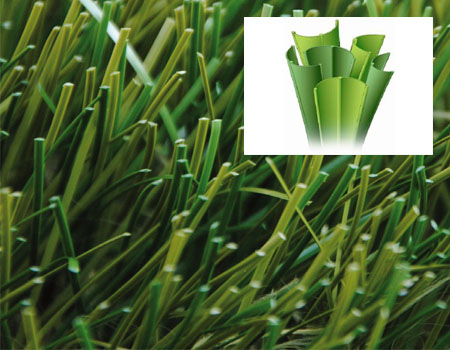 GreenFields' Slide Max is designed in the shape of a diamond. With 360 microns, Slide Max is able to withstand frequent usage for many years. These systems provide the ultimate combination of advanced performance and durability with natural visual appeal. Click Model For Product Specs: Slide MAX XQ 40, Slide MAX XQ 50, Slide MAX XQ 60
---
Ultra Durable
Many artificial turf pitches – especially public and small playing surfaces – are exposed to constant wear and receive little maintenance. Designed as diamond-shaped fibres with a ribbed surface, Slide Max is the most advanced, ultra-durable grass fibre with high resilience and increased comfort and safety. Designed to perform under the toughest conditions, Slide Max will withstand all the rigours of wear and tear for many, many years.
Technical Features
TenCate Diamond Blade™
360 microns
Diamond-shaped fibres with a ribbed surface
Certified By FIFA
Playing Characteristics
Ultra-durable – no visible wear even after 100,000 Lisport cycles
High comfort and safety
High resilience
Fibres especially developed to withstand frequent usage
Natural look
Great to play on